We Provide IT Support & Service
We offer a comprehensive laptop repair service for both software and hardware related issues. If you need more information contact us on 07984780167 or via our contact page. We offer a free collection and return service where necessary.Laptop PC Repair are a team of highly skilled technicians and dedicated to providing all home users with a complete range of Computer Repair, Laptop Repiar, Screen repair and powerjack replacement services. If your home computer is suffering from a virus, if the screen is damaged or if it is in desperate need of an upgrade, then look no further! If you think you could benefit from enhanced desktop PC performance or if you're in need of a PC repair, upgrade or replacement, the friendly and professional team at Laptop PC Repair Stevenage are available to assist you.
As part of our PC repair, replacement and upgrade services, we stock a variety of spare parts and components such as hard drives, motherboards, memory, modems, cases and keyboards in order to fix any PC problems in a speedy and efficient manner. Not only does Laptop PC Repair Stevenage offer quick turn around times, but also extremely good value for money and cost effective services. Last but not least, we always compliment our repairs with a great customer service that includes a welcoming approach and friendly advice.
Our Service are
Windows InstallationVirus
Malware and Spyware Removal
Spyware and Virus Protection
Solving any Operating System Issues
Operating System Upgrades
Memory Upgrades
Hardware Repair, Replacement or Installation
Data Transfer, Recovery
PC Performance improvement
Software Troubleshooting
Restore and Clean Registry Files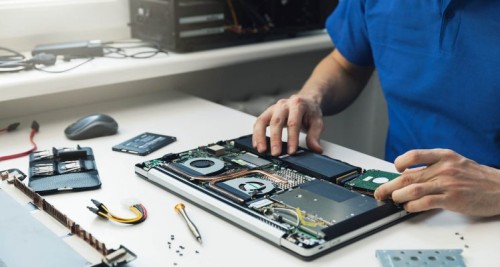 -->